Want to roll around? Want tt to cling and get moving? Epic has introduced with this patch The Baller. Have a look:
Vending Machine Changes
Vending machines are now free of charge as opposed to before when they cost you precious resources. They disappear after dispensing one item/weapon.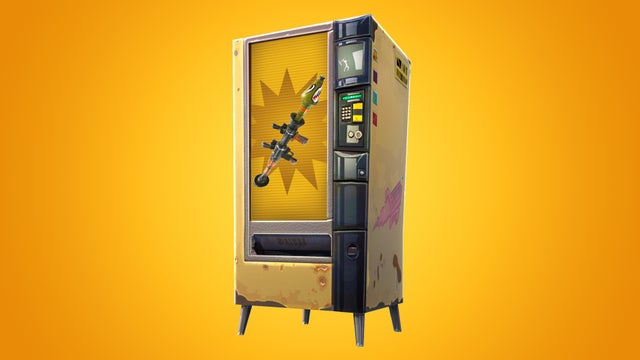 Baller

This is a single seat vehicle that can be found at Expedition Outposts and other places as well.
Use the attached Grappler and Boost functionality to pull yourself up cliffs or swing through the trees

Infantry Rifle
Heavy Assault Rifle

Adjusted rarity from Rare/Epic/Legendary to Common/Uncommon/Rare

Reduced availability of Treasure Maps from floor loot .53% to .27%.
Reduced availability of Treasure Maps from chest loot 3.25% to 1.65%.