Fortnite Chapter 2: Season 1 was released on October 15, 2019 after taking Fortnite offline for two days starting on October 13 at 14:00 EST. Unlike Chapter 1's seasonal patch updates, the new chapter was so large that it wasn't even listed as a patch, but rather an entire download. Epic also refrained from showing any teaser trailers, which really helped to boost the anticipation, especially in light of the cliff-hanging The End Event.
So, what's new in Fortnite Chapter 2 Season 1?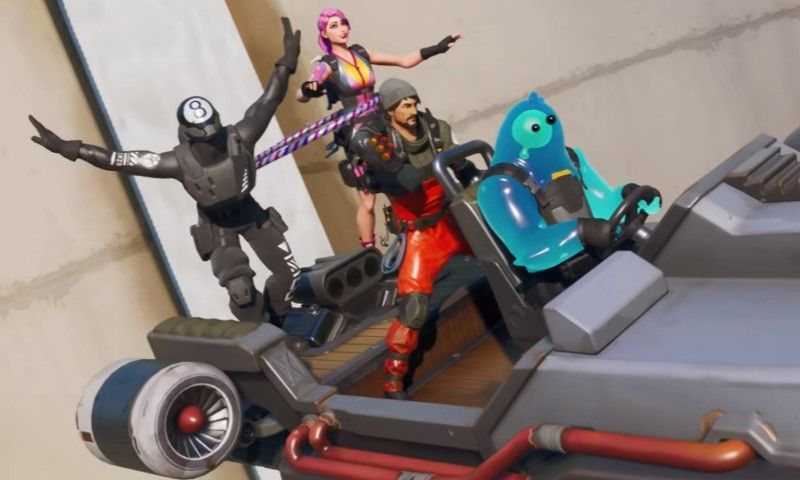 The short answer is everything. An entirely new map has been introduced that adds new capabilities such as swimming, fishing, carrying teammates, ziplining and hiding, as well as an entire map of mostly new locations. I say almost as while there are ten totally new locations, Epic has also revived Salty Springs, Pleasant Park and Retail Row.
As far as items go, there are now new protection and healing items, in the form of the Bandage Bazookas that teammates can use to heal each other during squad matches, as well as Slurp Barrels that players can farm for 10 shield each. Weapons also get a boost with the new weapon upgrade benches that players can use to enhance their Assault Rifles and Heavy Assault Rifles.
Fortnite has also added Blue Rare Chests that are guaranteed to contain at least one item that is Epic or above, as well as more items than are usually found in chests. They can be broken open the same way as regular chests are.
And of course, the controversial B.R.U.T.E. mech has been vaulted. Whether it will pop up again in the future will have to be seen. But, it's very likely to be resurrected in this chapter, at least.
Fortnite Chapter 2 Season 1's New Map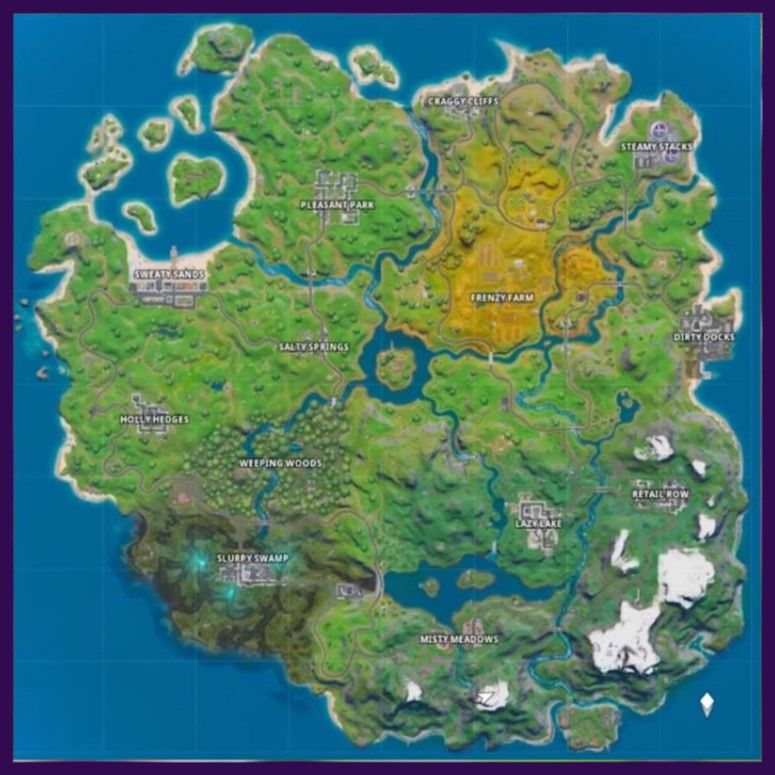 As we can see below, the terrain is still largely green, but also features a decent amount of lakes and tributaries through which to swim, run and motorboat through. The two variance terrains of Polar Peaks snow and Paradise Palms' dessert have also been swapped out in favor of the Slurpy Swamp, the Sweaty Sands beach zone and the Frenzy Farm. There are also still some patches of snow in the mountains on the south-east corner of the island.