Fortnite Chapter 2 Season 2 was released on February 20, 2020, making Season 1 the longest running season since Fortnite was released, as it ran for 18 weeks rather than the usual 10 weeks. The reason for the delay was Epic's decision to transfer Fortnite's operations over to the Unreal Engine's Chaos physics system.
This season is called 'Top Secret' with an overall secret agent theme, pitting two opposing agencies, namely the Ghost or Shadow organizations, against one another.
Fortnite chapter 2 Season 2's Battle Pass Rewards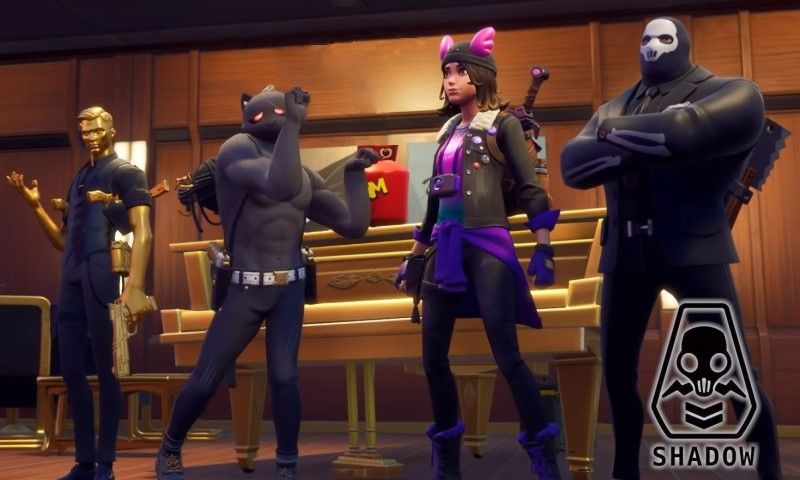 As always, there are over 100 unlockable Tier rewards available. However, this season's unlockable character styles work a little differently, as there are now six season characters. Furthermore, players will have to choose between Ghost or Shadow missions for five of the characters in order to unlock each particular character's associated agency skin. Once a mission set is chosen, the player will be unable to unlock the alternative style, so they'll need to choose their missions carefully. Both sets also have the potential to unlock their golden form at Tier 100, meaning that players will come out with three out of four possible style variants for each of the characters for a total of 15 styles.
The exception is Maya who comes with a variety of unlockable small aesthetic changes such as boot styles, scarves, hair styles, tattoo styles, sleeves, shirt colors, vest styles, helmet styles and face paint. Once they've all been unlocked, payers will need to choose from one of each aesthetic option to permanently create their unique maya.
More V-Bucks than usual can also be unlocked, for up to 1500 total, meaning that players will be able to buy the next season's pass and still have some left over to saved up towards Season 4. Additionally, Battle Pass holders can also unlock Deadpool through a separate series of missions that can be accessed on the computer located in his secret base.
Fortnite Chapter 2 Season 2's Map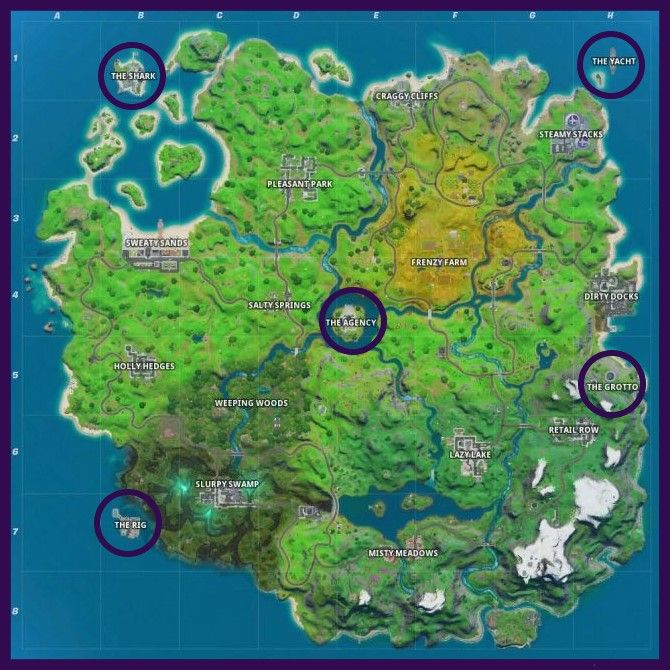 This map introduces five new POIs that tie into the secret agent theme. They even each come with their own unique boss as well as either Ghost or Shadow henchmen NPCs. While the bosses are pretty tough, they're worth the fight, as defeating one will drop a Mythic weapon that can only be claimed once per game. These weapons are each enhanced, such as by carrying more ammo like Midas' Tommy Gun or the Grappler Gun that allows for greater mobility during gameplay. All weapons also deal more damage than regular weapons do.
Henchmen are more numerous and spawn randomly near secret bases. They are alerted to a player's presence by security cameras that are set up around each base and will flock to the player, if they happen to be nearby. However, they aren't just there for weapon drops, as knocked down henchmen can be picked up and used as keycards to get into locked vaults or chests.
Players can also change into a henchman disguise in a red phone booth. If they do so, this will enable them to slip by other henchmen and security cameras without being noticed, at least until they either get shot by an opponent or fire a shot themselves.
New Interaction: Shakedown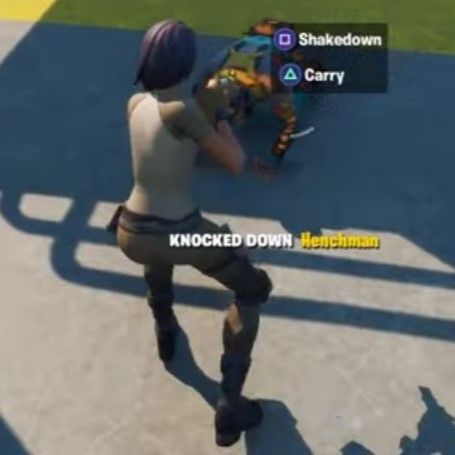 A shakedown is a new action that players can perform on downed enemies and henchmen. This is an interrogation move that allows you to discover the whereabouts of the enemy's teammates or fellow henchmen, which is pretty useful for guerilla tactics.